We offer healthy diet foods with ingredients that can be substituted.

Please be advised that meals are not prepared in an allergen-free facility, and we cannot guarantee the separation of allergens in our storage, handling, and preparation process.

Selected allergens and sensitivities shall be assessed by the Pickle Team for approval.
Limit for meat substitution:
Pickle can accommodate up to 2 meat substitutions. If a request for no pork and/or beef is made, the chicken will be the replacement.
Limit for free sensitivities:
Pickle can accommodate up to 2 sensitivities marked as FREE. Beyond this, an additional P100/week will be charged for every succeeding sensitivity.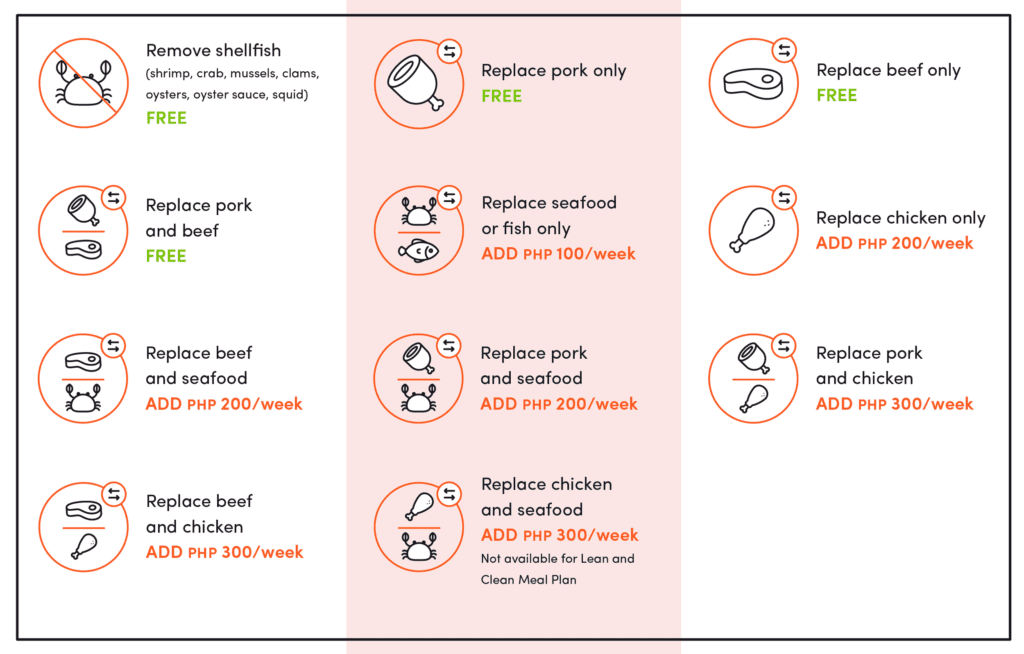 Other allergies:
Please inform the Pickle Team about other medical conditions, special conditions (pregnancy or breastfeeding), allergies, and requests. These are subject to the Pickle Team's approval and may require additional fees.